Rolf Waeber's Business World of Travel & Art
Video for Novel trilogy Die Eremit, vol. 1
Video for Novel trilogy Die Eremit, vol. 2
Video interview in Bulgaria
December 2015 on Telekabel TV, Pazardzhik, Bulgaria Moderation: Mariana Dimitrova Translation: Ivanka Ivanova Pietrek



Profile

I have been born in 1955 in the small village of Scherzingen in Switzerland. After school education I began to study all about computers.

Since 1973 I have worked as a mainframe computer analyst and a programmer. I speak fluent German, Spanish and English, and also understand French and Italian.

I have left Switzerland in 1994 and lived for five years in Ecuador, South America where I have worked temporarily as a tour guide and climbed several mountains. I have made extensive tours in the highlands where I also came in contact with the Inca culture.

I came back to Switzerland in November 1999 because of political upheavals in the Andean country and am now living in Zurich, Switzerland.

At the early age I have been interested in science fiction, later in parapsychology, then in the whole esoteric world. I always have been very interested about alien beings and UFOs.

I have been a member of a German and an American UFO group and attended several international meetings.

I have made a trip for fire-walking (walking with bare feet on charcoal at a temperature of about 800 degrees Celsius) and mastered this challenge with bravery.

I love nature, especially the mountains, and I am a passionate hiker/trekker.

You will find me also at following web sites: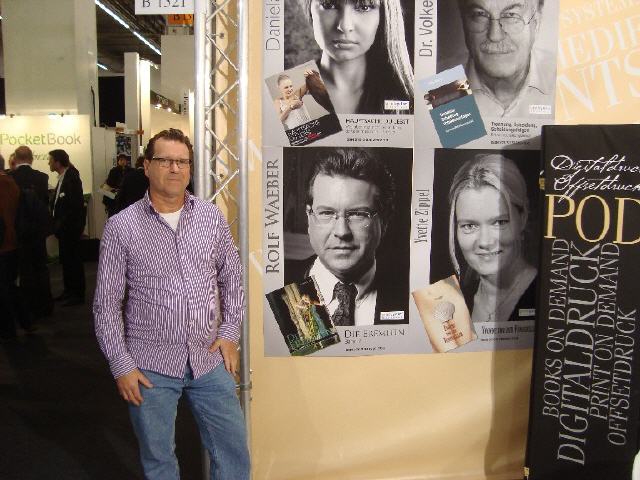 Facebook:
http://www.facebook.com/home.php#/rowaeber?ref=profile

LinkedIn:
http://www.linkedin.com/in/rolfwaeber

Pinterest:
http://pinterest.com/rolfwaeber/boards/

SunZu:
https://www.sunzu.com/companies/rolf-waeber-10147

Tumblr:
http://andromeda26.tumblr.com/

Twitter:
http://twitter.com/#!/rowaeber

Viadeo:
http://www.viadeo.com/recherche/profil/index.jsp?memberId=002dr0uq6znyuig

Vimeo:
http://vimeo.com/user14419364

Xing:
https://www.xing.com/profile/Rolf_Waeber

Yasni:
http://person.yasni.de/rolf-waeber-1117.htm

Youtube:
http://www.youtube.com/user/RolfWaeber

and many more ...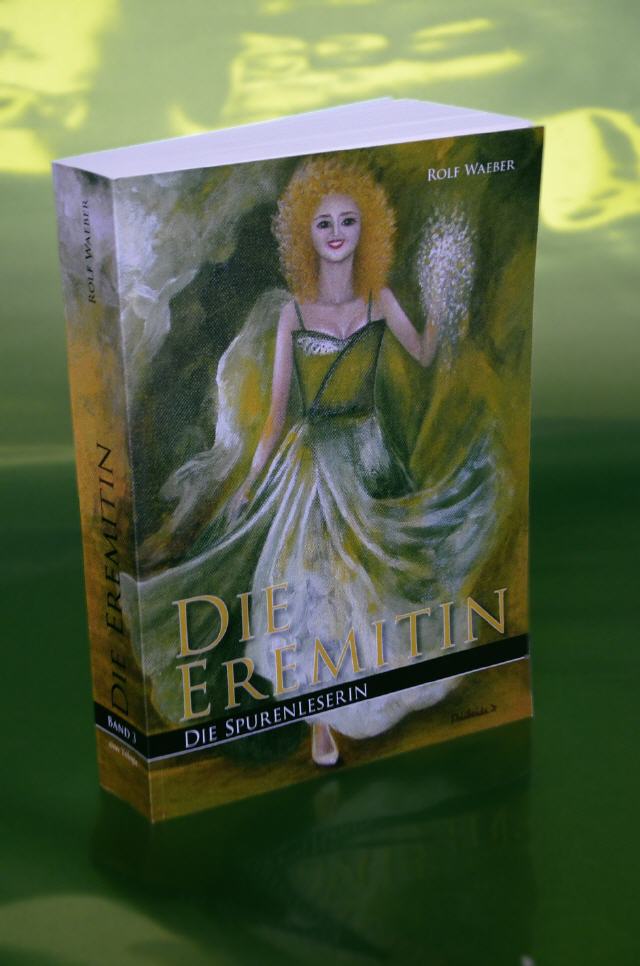 A short overview about what you will find here:

( clickable Site Map for fast overview )
http://www.rolf-waeber.com/site-map/index.html



A R T W O R K :

1) Youtube Video for Nizstaro paintings (thanks to Mark Hauri, Switzerland)
http://www.youtube.com/watch?v=7dMqeh-zUhw
2) June 11, 2010: A big exhibition of Nizstaro's artwork took place in Melbourne, Australia
go directly: http://www.rolf-waeber.com/artwork/nizstaro/index.html
3) Nizstaro gallery: all paintings are for sale, ready for shipping
4) NIZSTARO, Australian 3D artist and multimedia producer: http://www.rolf-waeber.com/artwork/nizstaro/gallery/index.html

1) Portuguese artist Adelaide de Freitas:
http://www.rolf-waeber.com/artwork/adelaide-de-freitas/index.html

1) Links to artist Dora Crespo: see link pages: SUU Art Magazine, Spec Magazine
2) Dora Crespo's exposition video at the Vincci Hotel in Granada, Spain
3) Two new exposition videos in Granada from Dora Crespo
http://www.rolf-waeber.com/artwork/dora-crespo-perez/index.html
4) Poems and artwork: "LA ALHAMBRA A LA ATARDECER"
5) Poems and artwork: "LA HONRA DE LA GITANA"
6) Video: http://www.rolf-waeber.com/artwork/dora-crespo-perez/poems-and-artwork/index.html
7) New poems and artwork: "LA ESPERA y SOÑANDO EN LOS JARDINES DE LA ALHAMBRA"
8) Flamencas - the most recent series of artwork from Dora Crespo
9) Dora's Poems now in Spanish, English and Arabic
10) Check out Dora Crespo's newest artwork and the poems to her paintings
11) I am now Dora Crespo's manager for international connections and art selling
12) Check out Dora Crespo's most amazing show: book of artwork and poetry
13) Check out Dora Crespo's most wonderful slide show of her artwork
14) Dora Crepo Perez's new artwork: Gitana Candela, Gitana Macareña

1) Gallery Mygall for German artist Heide Pfannenschwarz
2) Heide' Pfannenschwarz's KLM Winner Video
3) Gallery for Heide Pfannenschwarz on the artwork pages

1) Check out Ayla Mahler's most wonderful slide show of her artwork
2) Added Ayla Mahler's artwork, Spain

1) Painter: Ingrid Maria Haimerl, Germany

1) Art of Rafaela, Israel
http://www.rolf-waeber.com/artwork/rafaela/index.html




P O E T R Y :

1) Synopsis of novel trilogy "Die Eremitin" (The Female Hermit) added on Poetry pages, books of Rolf Waeber, Switzerland
http://www.amazon.de/Die-Eremitin-Ruinenstadt-Rolf-Waeber/dp/3938295333

2) Book readings in Nordheim/Heilbronn, Germany in July 2011 with live music from Tino Mendez, Paraguay
http://www.blumensommer.de/eventcalendar?search=byperiod&period=1607201116072011
3) Book reading in Passau, Germany:
http://www.rolfwaeber.com/schweiz/mybooks/onwork/buchlesung-in-passau/index.html
4) Book signing at the Frankfurt Book Fair 2010, Germany:
http://www.rolfwaeber.com/schweiz/mybooks/onwork/buchmesse-2010-frankfurt/index.html
5) Link to new book "Die Eremitin - Wundersame Begegnungen" added
http://www.amazon.de/dp/3938295252/?tag=book_de-21
http://www.rolfwaeber.com/mybooks/onwork/index.html
http://www.rolfwaeber.com/schweiz/mybooks/onwork/index.html
http://twitter.com/NeueBucher/statuses/6957674014

6) My books are available for download with iBooks on your Mac or iOS device, and with iTunes on your computer. Books can be read with iBooks on your Mac or iOS device.
Rolf Waeber:
https://itunes.apple.com/DE/book/id757848880?l=en
Volume one: "Die Eremitin -Wundersame Begegnungen"
https://itunes.apple.com/de/book/die-eremitin-band-1-wundersame/id757848880?l=en&mt=11
Volume two: "Die Eremitin - Die Ruinenstadt"
https://itunes.apple.com/de/book/die-eremitin-band-2-die-ruinenstadt/id757849554?l=en&mt=11
Volume three: "Die Eremitin - Die Spurenleserin"
https://itunes.apple.com/de/book/die-eremitin-band-3-die-spurenleserin/id757849772?l=en&mt=11

1) Poetry of Dora Crespo, Spain, at the Poetry pages

1) Poetry of Yeva, USA, NC (Ezekiel's Encounter)

1) Poetry of Judit Regev, Israel

1) Poetry of Rocó Espinosa Herrera, Spain

http://www.rolf-waeber.com/poetry/index.html



J O B S :
1) Bollywood Jobs: http://bollywoodjobs.ning.com/profile/RolfWaeber
2) Job opportunity: Partner page - Babs Bienz



L I N K S - art & music :

1) American pop singer/songwriter Ainsley Diaz Stevens
http://www.rolf-waeber.com/links/music---singer---songwriter-links/ainsley-diaz-stevens/index.html

1) Russian countertenor Alexis Vassiliev
http://www.rolf-waeber.com/links/music---singer---songwriter-links/alexis-vassiliev/index.html

1) Biography for American pop singer D'London
http://www.rolf-waeber.com/links/music---singer---songwriter-links/dlondon/index.html

1) Music videos from Dee Dee (Diane Lorraine Fisher), Florida
2) Added new link for my American friend and singer/songwriter Diane Fisher
http://www.rolf-waeber.com/links/music---singer---songwriter-links/diane-fisher/index.html

1) Argentinian singer Donna D'Urbano on link page:
2) Video of Donna D'Urbano, Argentina: Earth Day Brazil
http://www.rolf-waeber.com/links/music---singer---songwriter-links/donna-durbano/index.html

1) Bulgarian singer Ivanka Ivanova Pietrek
http://www.rolf-waeber.com/links/music---singer---songwriter-links/ivanka-ivanova-pietrek/index.html

1) German singer Josie Bernales on link page:
http://www.rolf-waeber.com/links/music---singer---songwriter-links/josie-bernales/index.html

1) Russian singer Liliana Shaikhi (Turkmenistan)
http://www.rolf-waeber.com/links/music---singer---songwriter-links/liliana-shaikhi/index.html



T R A V E L & V A C A T I O N S

1) Luxury travel destination: Casa La Helada, Andalucía, Spain, a place in paradise
2) Tuareg Tours, South Morocco
3) Bhutan Tours: http://www.travelguide-waeber.com/travel/fernreisen/bhutan/index.html



D E S I G N & L A Y O U T

1) Anita Estermann Design, Rehetobel, Switzerland:
http://www.aedesign.ch/
2) Vista Print (über 10 Millionen Kunden):
http://www.vistaprint.ch/frfch?frf=250871091555



For more info please check out the corresponding pages.
Please feel free to put a note in my guestbook whenever you feel so. You will have my timely response for sure
Meta Tags

My book trilogy: Die Eremitin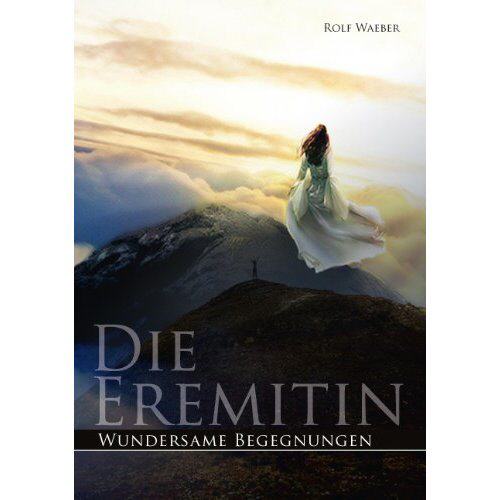 http://www.rolfwaeber.com/schweiz/mybooks/onwork/dieeremitinfemalehermit/index.html


http://www.rolfwaeber.com/mybooks/onwork/index.html


volume one:
http://www.amazon.de/Eremitin-Wundersame-Begegnungen-Rolf-Waeber/dp/3938295252/ref=sr_1_1?ie=UTF8&s=books&qid=1261768594&sr=1-1


volume two:
http://www.amazon.de/Die-Eremitin-Ruinenstadt-Rolf-Waeber/dp/3938295333

volume three:
http://www.rolfwaeber.com/schweiz/mybooks/die-eremitin---band3/index.html



Yasni network




Fifty Words

Book author, extra, model, writer, travel, international, secondary actor, movie, actor, casting, film roles, commercials, motion picture, short film, image film, movies, film, adventure, Spain, Argentina, Chile, Mexico, Colombia, POD, BOD, books on demand, print on demand, programmer, IBM mainframe, Trafford, UFO, OVNI, Roswell, PSI, extraterrestrials, parapsychology, OBE, Atlantis, Lemuria, Xing, SunZu, Yasni, mystery, Venus, Planet-X, Linkedin, freedom, liberty, love, Hollywood, Bollywood, James Bond, book publisher, book editor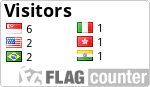 Last modification 31.07.2019